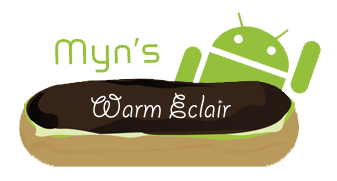 Screenshots: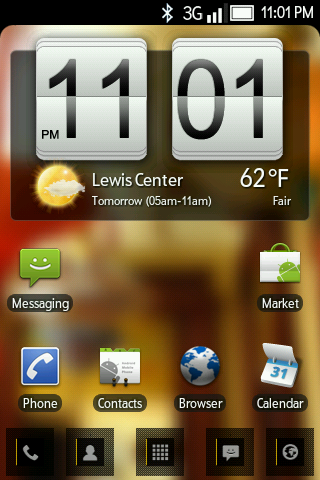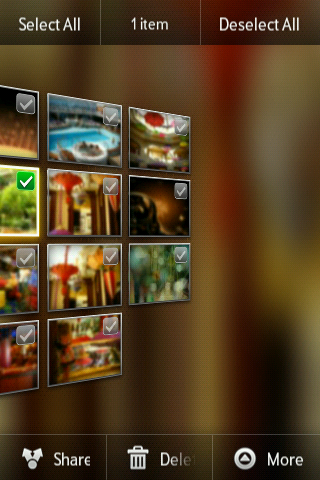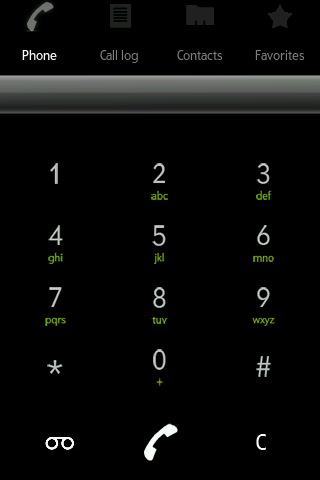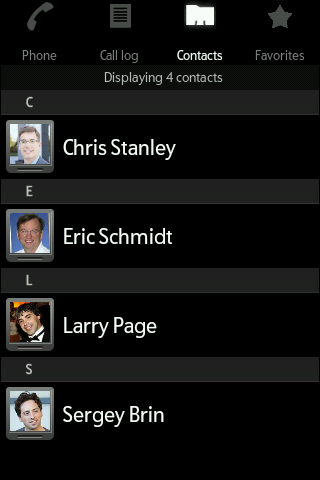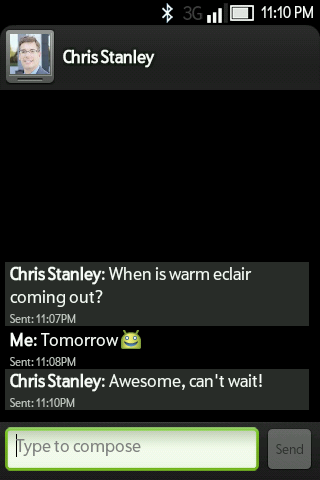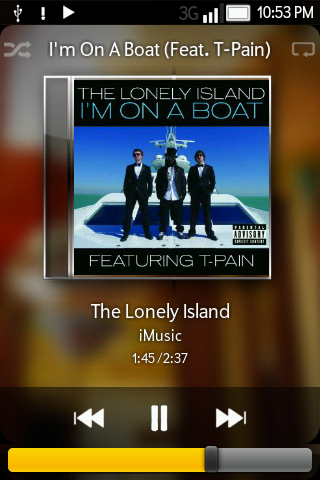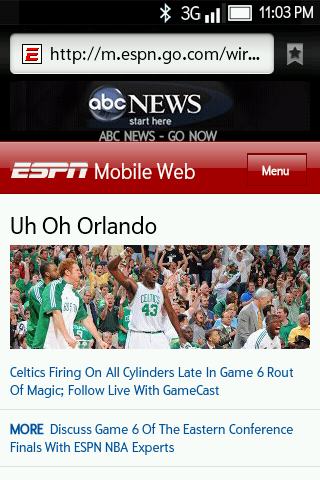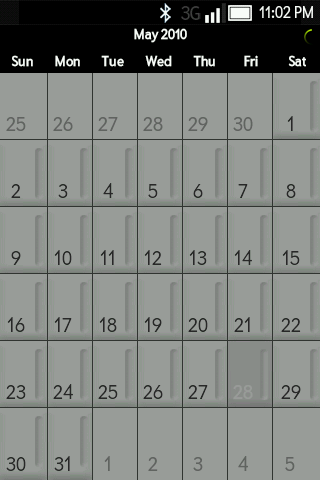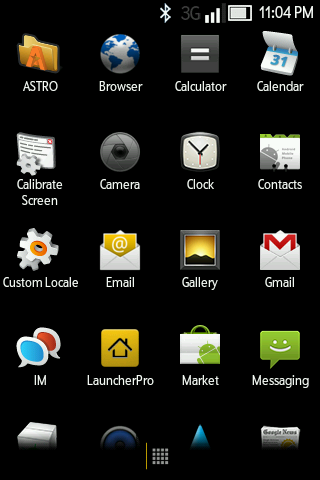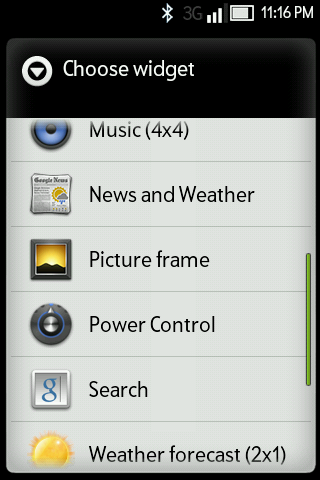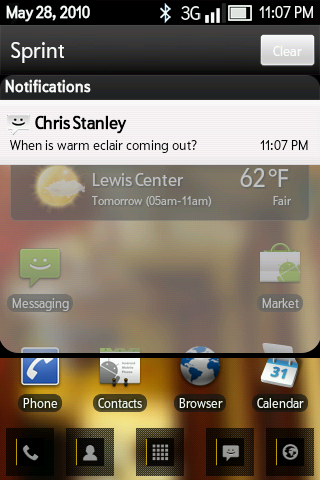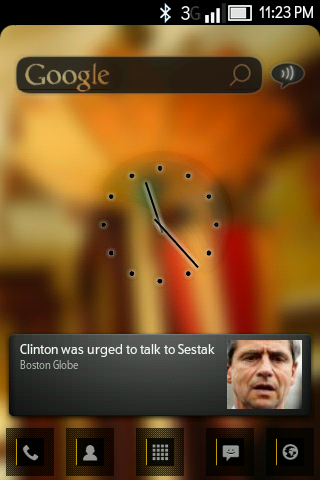 Summary:
A Highly optimized Eclair providing an accelerated experience. Heavily themed for your viewing pleasure
.
I've spent the last month tweaking and making things *faster* and although my todo list is still large for this build I didn't want to delay this any further.
The Cream Filling:
Some of the features in RLS 1 (06-17-2010) include:


More performance enhancements and tweaks.
Added HUGE APN list!
Bluetooth audio fixed (thanks kallt_kaffe)
Updated LauncherPro
Option to choose the number of icons per row in both portrait and landscape mode within launcher
Added backgrounds to Wallpaper gallery
New app drawer opening speed option: Here you can tweak the speed of the opening/closing effect for the app drawer. Zero is the slowest, 10 makes it appear/disappear instantly. (Advanced settings)
Selectable backgrounds for shortcut dock
New sense like home screen indicator
15 shortcuts available in dock now. Swipe the dock to the left (down in landscape) to reveal 5 additional shortcut spaces. Now swipe it again for 5 more!
Added native Alarm Clock (by request from a few users)


Full Changelog / feature list can be found at bottom of this post.


What doesn't work
Known Issues

Voice Search wait/force close messages on start. As this is a pre-release beta, I am working on fixing this issue.




Installation:


*** On first boot a lot of optimizations are running. For the best experience, it is advised to wait 10 - 15 mins after you see the initial Android setup screen and during the first google syncronization process. After which the speed dramatically improves. You should see an even greater performance jump after first reboot. ***

NoMoRootFS Instructions for SDCard:


Backup! than, clear whatever "android" stuff you have from sdcard (I dont want it to get caught up in the install) especially your andboot folder
Extract contents of downloaded zip to temporary directory
Copy extracted /andboot folder to the ROOT of your SDCard
Run HaRET, than hit "run" to launch android
Press and hold center of dpad after hitting "run" and follow the directions in the NoMoRootFs menu system



NoMoRootFS Instructions for NAND:


Extract contents of downloaded zip to temporary directory
Using the androidinstall.tar file follow the directions here




Other Optional Downloads:


Themes:


Support For Other Devices:




Notes:



I excluded google nav in this release. US users can download from Market, International users can use the included NavLauncher and download the international version directly.





Disclaimer:

As always, I'm not responsible for anything that happens to your phone while using these files.




Thanks:

HUGE CRAZY THANK YOU to mssmison. Seriously I wouldn't have been able todo it without you. You have always lead the way for us porting bleeding edge builds and laying the foundation making it easy for us. I appreciate you letting me use your vogue libs and bin.
incubus26jc - Thanks for letting me bounce ideas off you and all of your help along the way.
dzo - The godfather of android on non-native android devices. We wouldn't all be doing this if it wasn't for you. We all appreciate all of your dedication and hard work.
ptcfast2 @ 3essentials.com for the file hosting.
All of the beta testers who drilled it and put it through it's courses
The xda-developer vogue android community. We've got one of the closest tightly knit communities around. Who would have though we would ever be running Android on these things!




Changelog:

Beta 2 – (06/02/2010) Download: 240x320 or 320x480


A ton of new performance enhancements and tweaks.
Faster application load times
Fixed force/close bug when clicking on contact picture
Added Facebook sync support (Thanks Aqtrans)
Removed NavLauncher as it is now obsolete
Fixed in call dialer not rendering correctly in 240x320 (Thanks Alexander-Vogt1)
Updated Astro File Manager
Updated LauncherPro
Quick uninstall feature, Just drag app icon over the launcher icon and hold it until you see the uninstall message.
Increased the speed of the animation when opening the app drawer
Data roaming disabled by default now
Some minor framework theme tweaks




Beta 1 – (05/29/2010) Download: 240x320 or 320x480


Excessively tweaked for speed
Completely themed (litterly every app and all frameworks)
Slick downward transitions
Live Wallpapers
Faux HTC Flipclock
Music Mod with 2x2, 4x1, 4x2 and 4x4 home screen widget
YouTube
Voice Search On Keyboard
Voice Dialer / Voice Search
Free & Paid Market hack
Tattoo Market Fix for all resolutions
Rogue Tools
LauncherPro With Sense "Leap" feature and NexusOne "Fly-in" app launcher
Configurable number of home screens up to 7
240x320@120 complaint dialer
Gallery 3D
News & Weather + Widget
Desk Clock
Extended Power Control Widget (APN and Airplane Mode Included too)
IM (instant messaging)
Terminal Emulator
Spare Parts
NavLauncher
Google Talk
Astro File Manager
Apps2SD, Compcache, ZipAlign, ClearCache configurable in VogueParts
Random boot animation. Drop bootanimations into /sdcard/bootanimation



Last edited by myn; 8th October 2010 at
11:39 PM
.