Do Not Bother xdandroid devs, with fillrate or hw3d being faster on donut than on eclair, plz they are not mages, stuff dont just magically work out of no were
At long last i finally got around releasing it, as i said before this is based on a AOSP Donut Build.Speed and stability should be around the same as my last donut build, also i recently acquired a motorola cliq so i will most likely be developing for that device also,
please report any bugs i may have missed
,anyways hope you like the rom.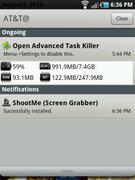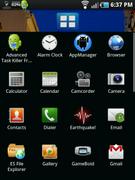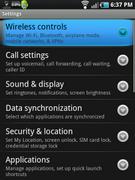 Whats Working
:
Quote:
Wifi
Gsensor: (to some extent))
hw3d:
SIM Syncing
Sound
Incall sound
Speaker sound
Whats not working
:
Quote:

And last but not least, if you can plz donate whatever you can, iv never requested this before, but this really encourages me to make more themes and ports.
Follow me on Twitter:
http://twitter.com/theunholy_
And remeber you can always find me in freenode, #xdandroid,#htc-linux, under Unholy
Last edited by siulmagic; 13th September 2010 at
02:24 PM
.