-= CMYLXGO's Stripped & Squashed Stock Desire HD ROM =-
Build v.1.2 [Kernel: gauner1986]
THIS IS FOR T-MOBILE AND WWE
http://hotfile.com/dl/94262398/93008....v1.2n.7z.html
This is a NAND build and will require
MAGLDR
.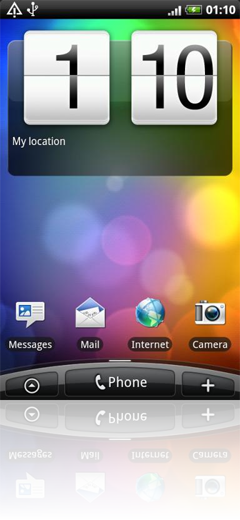 -= ALL T-MOBILE APPS WORK OUT OF THE BOX INCLUDING MMS =-
1. Download MAGLDR 1.11
2. Download CMYLXGOs.Desire.HD.NAND.Edition.v1.2n.7z from link above and extract
3. Install MAGLDR. Either put phone in bootloader mode or boot into Windows Mobile. Run ROMUpdateUtility.exe from MAGLDR folder.
4. Boot Phone and select in the menu "4. USB Flasher"
5. Run DAF.exe on your computer from my ROM download.
6. Once flashing is done the phone will reboot.
7. Phone should boot directly to Android in NAND.
What's Not Working:
WiFi MAC is fixed to 00:11:22:33:44:55
Bluetooth MAC is fixed to 50:C3:00:00:00:00
720p recording
Quote:
WiFi MAC Address Workaround:
Must have Android Developer Kit installed

1. adb pull /system/etc/calibartion
2. open calibration file with wordpad. Not notepad.
3. change the line that says macaddr=00:11:22:33:44:55 to either your real mac or just increment the last digit
4. save file and close
5. adb push calibration /system/etc
6. reboot phone

You can verify that the mac has changed by going to Settings --> About phone --> Hardware information
Thanks to the DarkForceTeam for making this possible
Thanks to gauner1986 for the kernel
Thanks to HTC for the Desire HD base
Thanks to lesjaw for the nudge in the right direction for cooking
Thanks to dung8604 for the link to SuperOneClick for root work around
Last edited by cmylxgo; 6th January 2011 at
03:53 AM
.