Hi Guys,
Xperia Z needs a bluetooth headset so that you don't need to pull out the flip cover to insert the headset jack, it will not remain waterproof with latches open.
Also please remember to buy the charging Dock for your Xperia Z !!
I have tried many bluetooth sets but none was perfect, either not good for music or clumsy n difficult to handle.
Then I came across this LG Tone HBS-700 and trust me its awesome.
1. Awesome sound quality (calling + music)
2. Form factor - very easy to carry.
3. Good battery.
4.
Acceptable price
.
NOTE
: I AM SHARING THIS NOT BECAUSE ITS BEST FOR MUSIC BUT ITS BEST DAILY USE, ANSWERING CALLS, LISTENING MUSIC, ETC. THAT TOO AT A PRICE OF 40+ dollars !!
Here is Amazon link
:
http://www.amazon.com/LG-Wireless-Bl...g+tone+hbs-700
Picture
: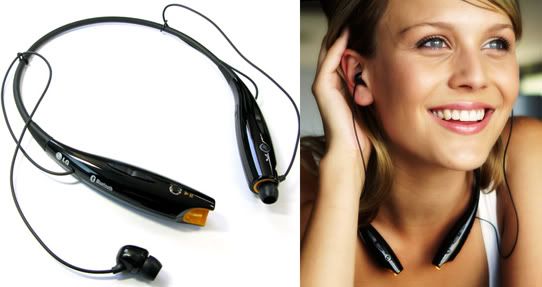 Youtube Video
:
https://www.youtube.com/watch?v=RtIT9tHT2Z8
sent from Xperia Z
Last edited by xperiax10.awesome; 5th March 2013 at
02:42 PM
.