Problem: Xperia Z is
not charging
,
not turning on
,
false battery stats
or stuck in an
non-software-caused
bootloop... It's caused by a broken battery connector on the mainboard
Ok guys... I present you...
XPERIA Z BATTERY BUG ***HARDWARE FIX***
It's a cheap n' dirty fix! Use at your own risk - I don't care if your house burned down because of this...
STEP 1
- Remove the Backcover (see this youtube video how to do it -
http://www.youtube.com/watch?v=jNrtamZuf7E
)
STEP 2
- Remove the Battery (Be very carefull not to crack your display doing this...)
STEP 3
- Bend Battery Connector Pins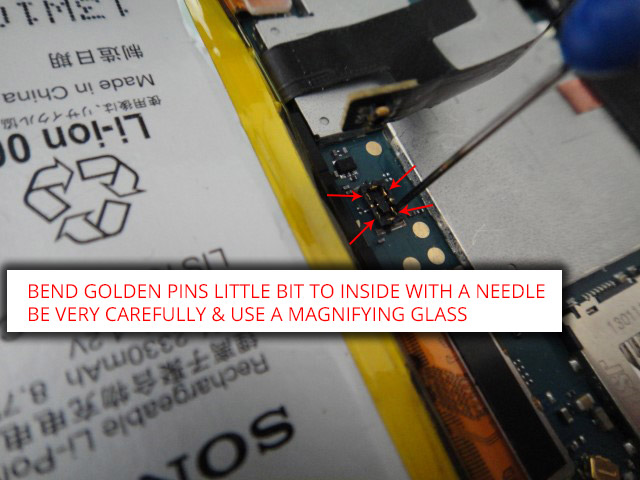 STEP 4
- Get a very thin cable (eg. from a USB Cable you cut down) and a soldering iron
STEP 5
- Solder the cable to the battery pinpoint >> TH << and on to the testing pinpoint on the mainboard according to my images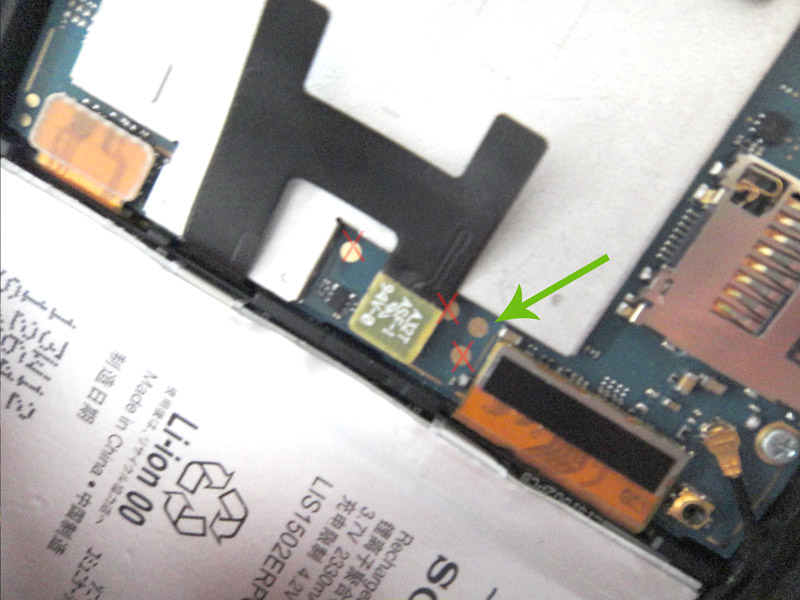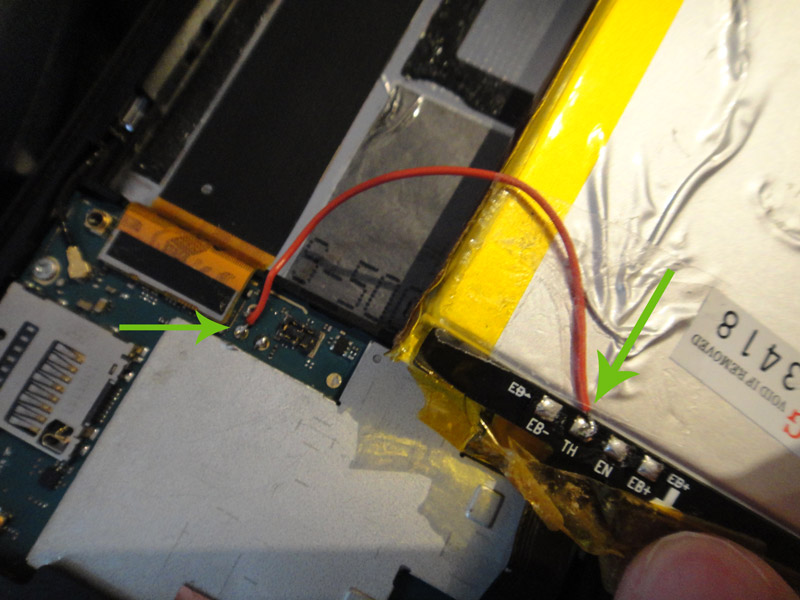 Should look like this...
STEP 6
- Assemble everything together again and connect the phone to the original Sony Charger
STEP 7
- Wait 2-3h for the handset to be charged
STEP 8 *additional*
- Boot up device and install Sony Mobile Battery Test from here:
http://forum.xda-developers.com/xper...rsion-t2527932
<--- (You can just take the .apk from the .rar file and install it)
STEP 9
SUCCESS! If your screen looks like this everything went fine: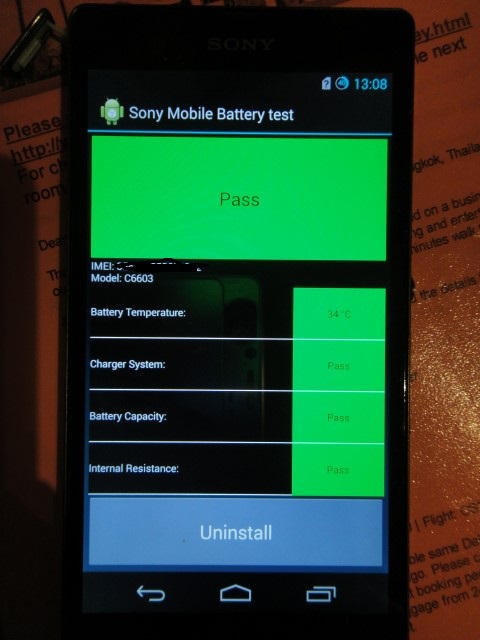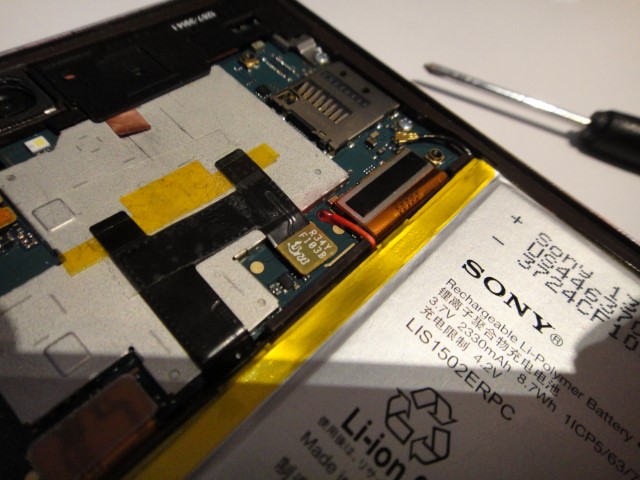 Image of finished repair...I put some red plasti-dip around the fix-cable to isolate it
---
Notes:
Battery stats should be now OK - If not solder battery pinpoint EN to the PCB pinpoint behind (not under)
So what was the problem?
Sony's battery connector on the PCB is a cheap plastic sh*t... there are 6 connection points... 2 for +, 2 for -, 1 for temperature (TN - located middle top) and one EN ??? after some time
the TN signal does not connect correctly
causing this problem. you can't charge the battery and/or get false battery stats...if the battery is empty you can't boot anymore even with ac charger connected...
On my screenshot on top you see the battery temperature is 34° and green - OK - everything working fine
But without the fix you'lI get this: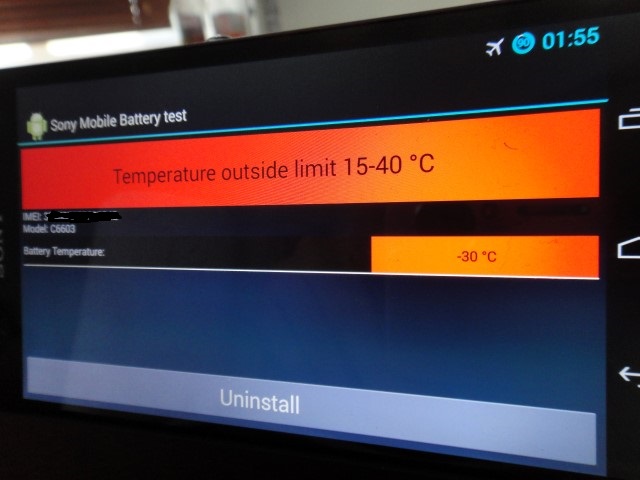 Complete bull****...minus -30°...I'm not even close to Sibiria
So one step was to get rid of this fault... Since I got sometimes the right values (about + 30°C) when I was holding the connection between battery and pcb together with my fingers while device was on, I thought it is a problem with the connection.
The main problem on my two devices was that they didn't charge... When connected to AC -> bootloop ...
I got a fully charged battery and found this problem with the battery test app.. Fixing the battery connection to transmit correct temperature data made it possible to charge the battery fully again...battery stats are working and correct...I can now charge the devices as normal (in turned on or off state) ... i did buy new batterys but used the old ones for the fix and they work perfectly
TESTED ON TWO DEVICES WITH BOOTLOOP / NOT CHARGING and they are working FULLY again!!!!
Note if you open your device it may not be water resistant anymore...you can buy a new seal on ebay

If it worked for you please say thanks/like
thx 2 hunix for his software fix thread
Last edited by quickstyler; 23rd May 2014 at
05:38 PM
.