Inactive Recognized Developer / Retired Forum Mode
Jul 1, 2012
2,881
6,987
0
After publishing CutCalc, a colleague of mine had the (not so) brilliant idea that I could write an app that can scan resistors and tell you their resistance. At first I was like 'nah, too much work', but after some time I, too, felt like it would come quite handy to have such an app.

Long story short, I have built an app that can do exactly that. It is not completely finished yet, but it's at a point where it's doing what it's supposed to do. I know that the UI is not really...umm...beautiful yet, but I'm not really good when it comes to graphics and designing
ScanR​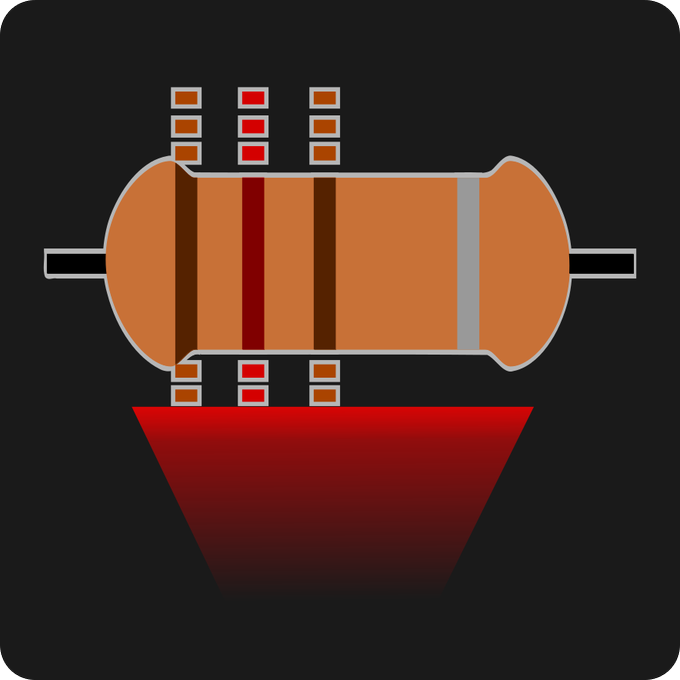 How to use:
In order to scan a resistor, you have to place it with the tolerance band to the right (works best with bright backgrounds).
Then position the blue line over the color bands indicating the resistance. The left border should align with the first band, the right one with the last band.
When you've positioned your camera correctly,
Press the scan button. The app will then scan until it has 20 proper readings and then calculate the most common value of the scans.
Once it has calculated the most likely result you will be redirected to the result screen.
(Using the advanced result screen you can directly edit the color combination in case it was read incorrectly.)
Of course you can also switch directly to the manual detection screen and enter the color combination manually.
And as usual, you have settings for pretty much anything you could possibly wanna have changed.
Please note that this app gets developed on my Z3 Compact's camera, so all color values are tweaked for my camera. It is quite possible that my values do not properly fit yours, so please let me know if there are some colors not being properly recognized on your device.
Further plans:
- Nicer UI
- Further fine tuning of the color values
Screenshots
Changelog
v01
- initial release
Download
You can get the app either from this thread (see downloads tab)
or directly from Google Play:
Credits
A big thanks goes out to @matmutant for creating the app's icon. :good:
And just like with all other projects of mine, this app is completely open source. So feel free to issue pull requests/suggestions. I appreciate all kinds of feedback.
If you encounter issues, please let me know and I'll do my best to fix it ASAP.
XDA:DevDB Information
ScanR, App for all devices (see above for details)
Contributors
laufersteppenwolf
,
matmutant
Source Code:
https://github.com/laufersteppenwolf/ScanR
Version Information
Status:
Stable
Current Stable Version:
v01
Stable Release Date:
2015-09-06
Created
2015-09-06
Last Updated
2015-09-06