Here is another simple fix for another HTC's "design flaw". If you have your
music playback cutting out
, or songs skipping back and forth and pausing randomly (
all while on headphones
), this fix is for you. If you don't, you probably will at some point...
It seems there is a reason why Nokia puts an
ugly piece of plastic
around the headphone jack. Can you find that on your phone? No? Well, there's your problem!
In Sensation's case, headphones constantly "touch" the back cover, which eventually
scratches out the paint
, revealing a tiny bit of bare metal. Similar thing happens on (unconfirmed): HTC HD2, HTC Desire HD (reported but unlikely), HTC EVO 3D, Samsung Captivate, Motorola Droid X and possibly a few more phones. Some of these have a
silver ring
around the jack, but this obviously doesn't help.
So, here it is on the Sensation:
Problems occur once
headphones come in contact with bare metal
. I tried covering the scratch with paint, nail polish and super glue.
None of this works
, it just removes more paint. Coating it with more permanent paint would probably work for a while, but that would peel off eventually.
From what I can see, there are
two ways to fix this
.
One
is quite simple:
While
two
involves modifying the headphones themselves.
It took me a while, but I found a perfect solution:
These are... dental.. rubbers... I actually have no idea what they are really called
They are used for braces. I believe you can find them in any dental store. Just bring this picture with you
They are under 1$, and come in various colours.
This is what you need to do with them: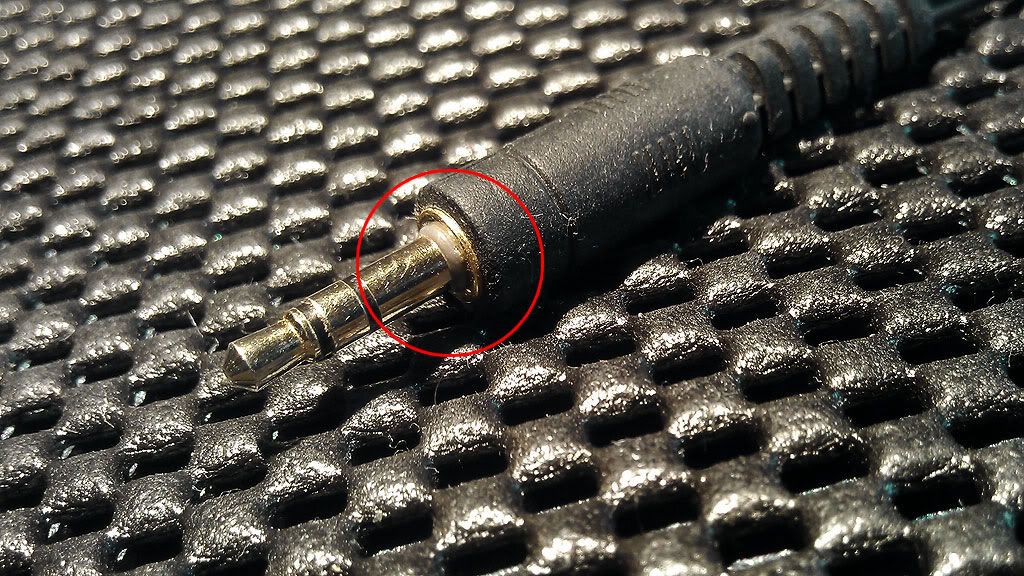 Basically invisible
Here
is another way to do the same thing, done by Mr. Ulmo.
In case this happens on your phone (non-Sensation) and you are able to fix it,
please notify me
so I can add it here
Also, in case you don't want to do any "hardware alterations",
this app
blocks headphone buttons, which kind of fixes the problem.
Hope I helped!
Last edited: