After talking to alot of people about my modded dock last year alot of people are still having trouble doing this
and getting Red X and Not charging properly etc..have had recent PMs asking for help so i hope this can help you guys..
Decided to Try make a full guide to OTG and Charging at same time for Galaxy tabs.
I only have 7.73G but would guess it should work for all tabs?
If you have a different Tab or Differnet Rom i cant say it would work for you..Not all Roms are the same..At this stage im on Official JB Rom Stock for 7.7..will test other custom roms and report..
I started with my Kinetica Break out Board (Google it if you want to buy one,about $15 when i got mine)
I stuffed it last year experimenting and burned out a earth of pin 01 but just soldered a wire to the top and all good now
(ignore the black earth wire when looking at my pics,your black wire should go to pin 01 of board).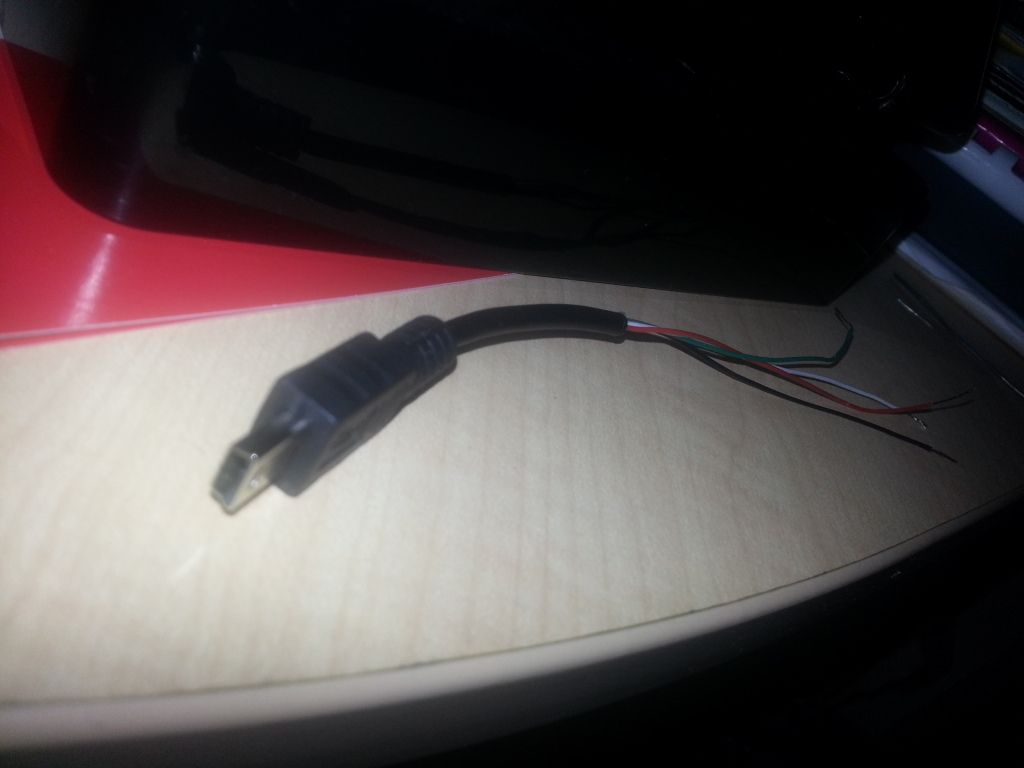 *instead of using a female usb port for host i use a USB MINI MALE Plug that can go directly to a HDD or Powered HUB.By soldering this directly to the Break out Board it eliminates bad connections and annoying drop outs whilst watching movies from your USB HDD.
This is how it's wired.

OTG USB
Black 01
Green 03
White 04
Red 06
Power Source (must be 2 amps 5v.. if you want it to work properly)
Red 07/08
Black 30
OTG Host
Resistor 20k 13/15
Thats it very easy..
Before connecting your new set up to the Tab be sure to run a test light and check for any shorts or crossed up wires.just apply power to the wires and check the surrounding pins even if you didnt solder to them(just incase you have a short)once this has been checked you are good to go..
First step is Tablet is OFF and kinectica board is pluged in.
Power is applied to your wires and must be 2 amps 5v..
noted i used power from my external battery for this exercise and is 2 amps source...but you can get from power adapter or somewhere else..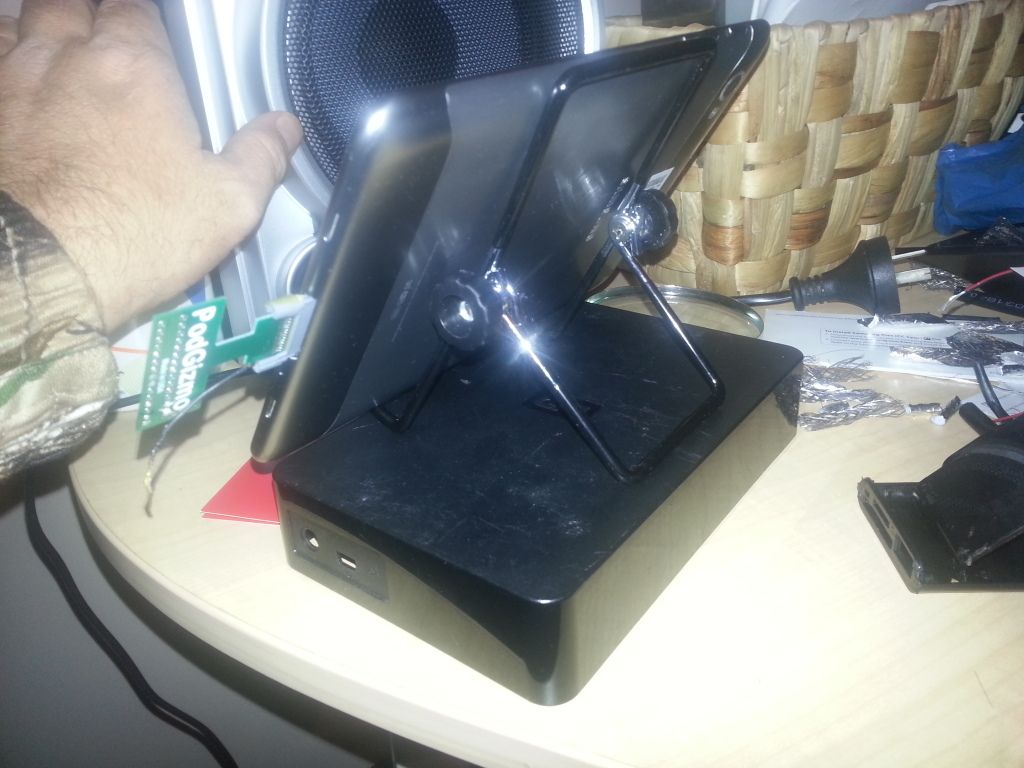 Powered Hdd and usb are now connected to break out board.
This part you will see it trigger charge by plugging in the powered hdd.
(Its not the power wires that trigger it.For advanced people Dont try anything with shorting data lines to trigger charge or the 2 resisters that are used in the stock charger,i went that way and fried my tab and break out board once but got it replaced under warrenty not worth playing around with it.ive tryed switches and everything but found the first way to be the safest way after shorting the board.you can never rely on switches to work properly and they can make contact when closed etc damaging you tab so dont bother trying it)
If you got a Red X over your battery Its NOT charging and you shouldnt see one.You need to restart the tab again and need to get rid of the red x properly before going further.
To Get Rid of Red X is tricky sometimes and can be a pain and give you one every time but sometimes it just starts with out one.you need to be patient and just figure out the right time to connect the hdd on start up.when it works remember exactley when you did it and do the same next time.eg count samsung logo flashing etc..then connect it.a bit of experimenting is required here.
Restart the tab with power added and hdd powered but no usb connected.this time put usb in as samsung logo apears.delaying plugging in the hdd seems to work for me and next time it starts you should see its charging on lock screen.
at bottom Right hand corner you will also see a usb symbal and get a message usb device connected.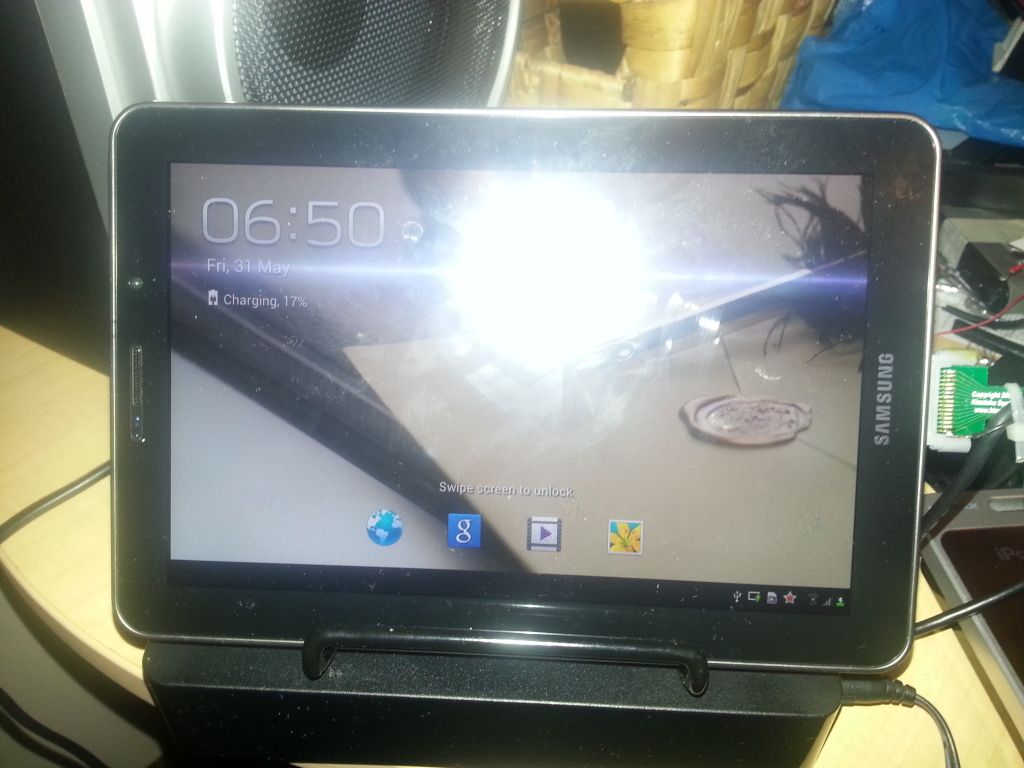 Now you must check settings/Battery status to see its "AC Charging".
If not another restart will be required untill you get AC Charging.Remember no .5amp 5v sources these may give usb charging instead of AC Charging..
Once this is OK continue..
Now open paragon or what ever you use and mount your drive where you want it im doing mine automatically as recomended and seems to work good with the new Stock JB 4.12 rom....
this pic you can see the hdd is mounted in my files
Hdd Sizes..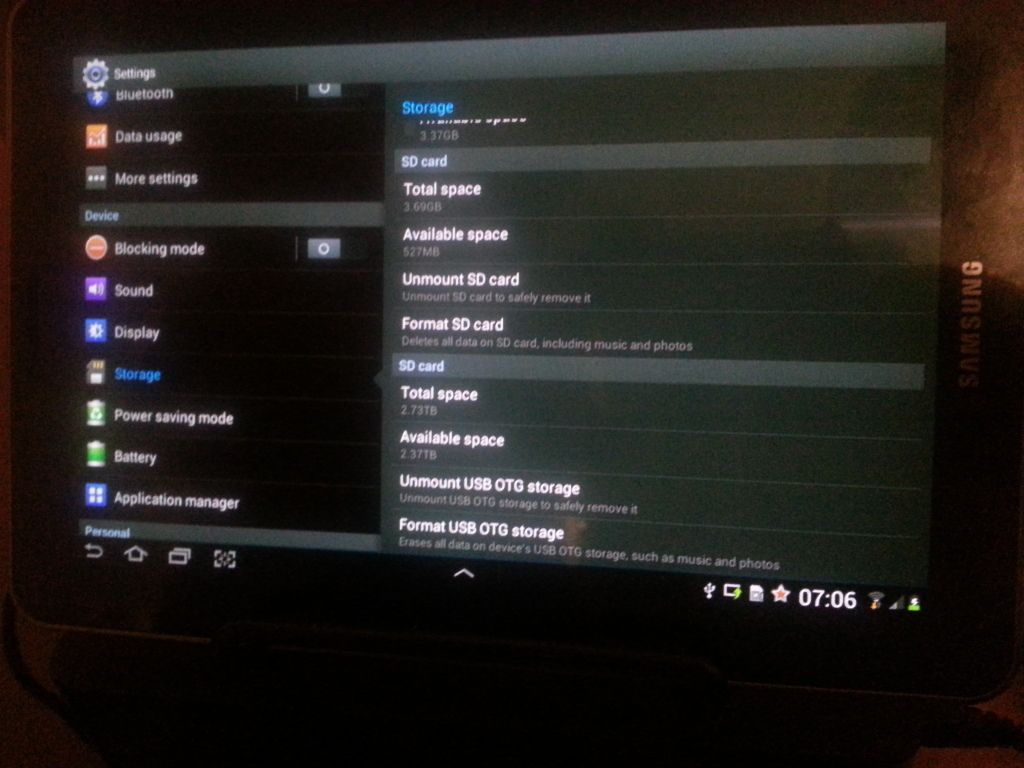 im using a 3TB NTFS on this pics and works fine.Have also tryed 2TB,1TB,500GB and all work fine inc multiple drives at same time with powered hub.
Movies can be played with MX player or BS player for the ones that dont play on mx player like some of the blueray rips
Next step is optional..
I wanted to clean it up abit so dug out one of my old USB Host adapters and opened up the plastic case and removed circiut board.
now glued the kinetica board to the case after checking it all works..
glue drying all day before a i close the case but will look a bit neater than wires and stuff everywhere.
I like this better than the dock i did before..
Any questions fire away..
I havent used host for any other purpose than the HDD.
The guys running DanielHKs Roms are 4.2JB
for NTFS Mounting you will need to use Cryo File manager to first make a new folder at /new folder location.
You will need to mount it exactley there..you can not mount it in /storage as NTFS has problems in 4.2 im sure a fix will be around the corner but i ended up going back to stock 4.12 for a while cause wanted to try the new stock rom and so far no complaints.Im still Rooted with TWRP and have DanielHKs Rom Recoverys so when i get some time ill make a back up then swap roms and post up my results using charge and hdd on those roms(PA and CM10.1).
have done this on ICS before and can confirm both host and charge worked at same time.
Will update more pics of my board when the glue dry and case is back together..
Last edited: