(i hope no one will have issue or will any mess if i am posting this again. I tried to search and did not find any post related to bricked LE 2 phone)
Dear All!

Before start make sure your phone is hard bricked( red indication light while connecting to data cable and no preview)

Here is the GUIDE:-

1. Download the following must things 1st.

3. Extract FLASHONE and run MAIN.exe
4. Keep pressed Vol Up (+) and Vol Down (-) together and connect the phone by USB cable to the computer.
5. You will see that the computer will install drivers for "RELINK HS-USB QDLoader 9008".
6. Once you've opened the flashtool you'll see "Flash Type". Here select "Qualcomm - flash dead phone".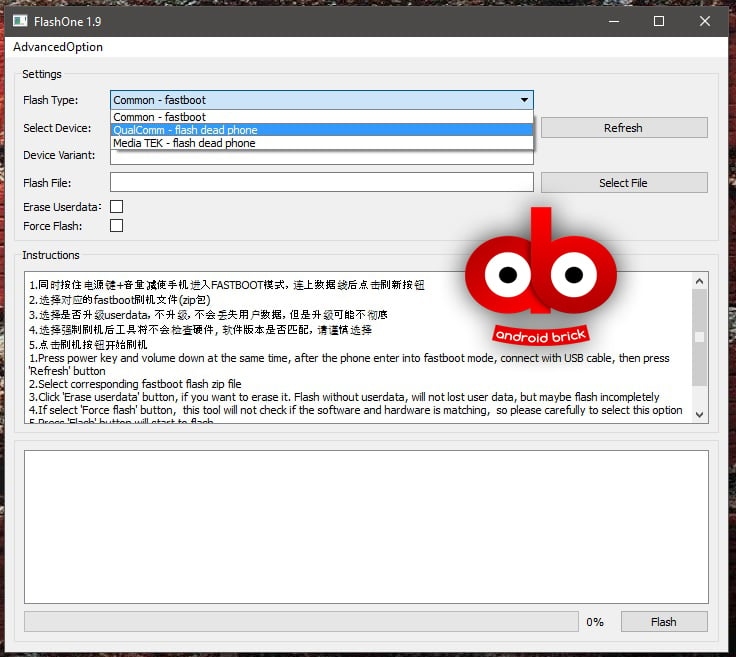 7. Select your phone - "COM ..." from "Select device" - Computer will detect it automatically by pressing REFRESH button.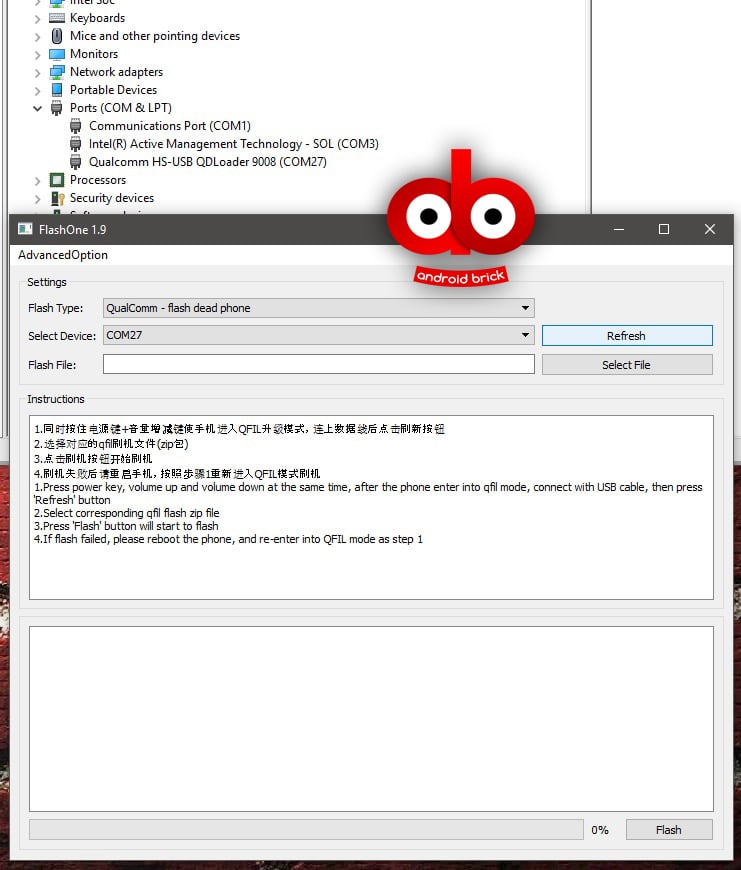 8. Select File "s2_india_sparse_images.zip" from the folder where it is saved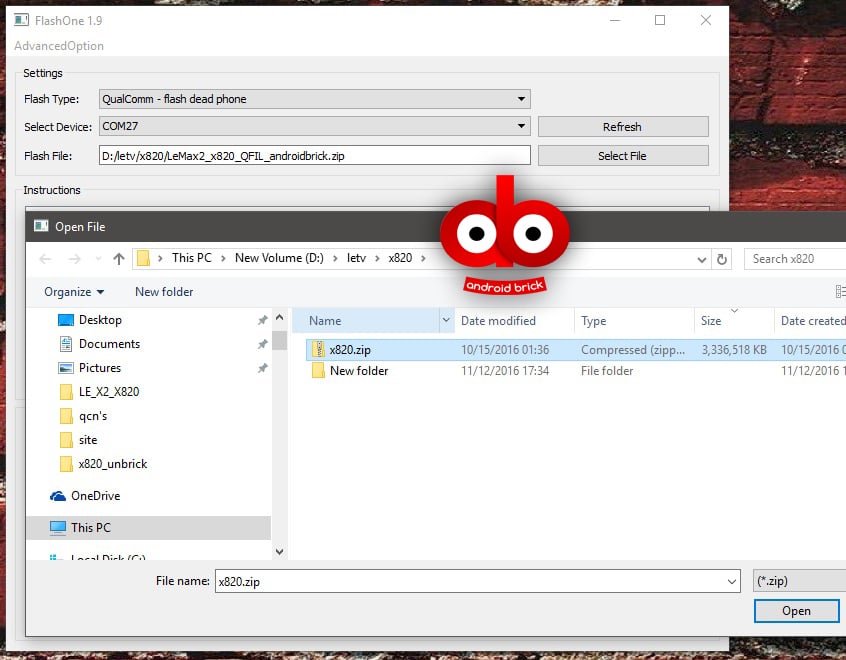 9. Press "Flash" in the lower part of the window[​IMG]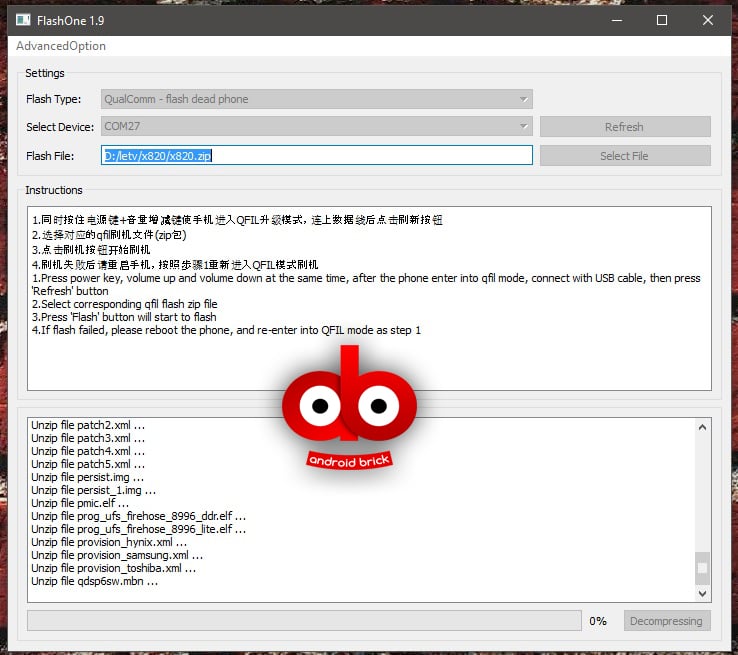 10. Once completed, disconnect the phone and power it up by long pressing power button.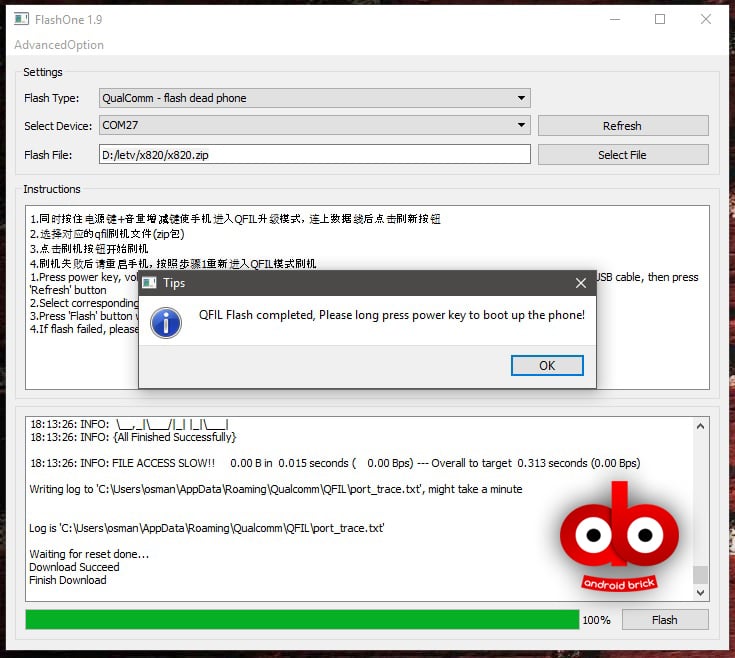 11. initially you will get 9Gb disk space to get full space back Go to Settings –Backup & reset then Restore factory settings or wipe using recovery to get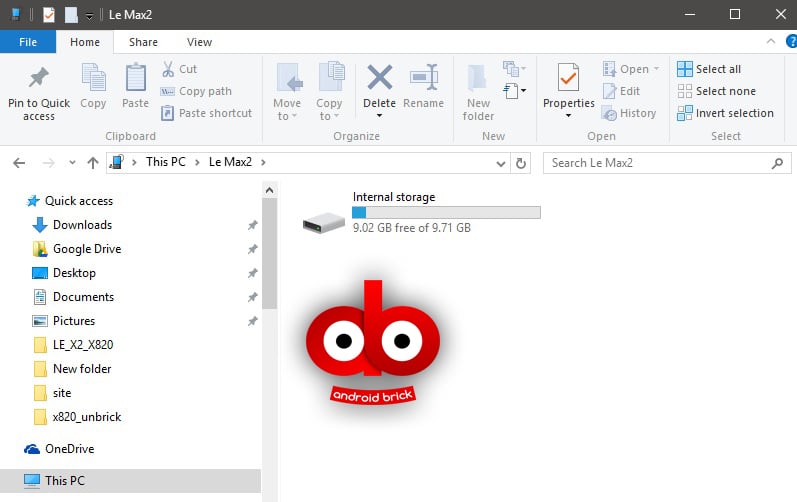 You will be reverted to "EUI 5.6.013S" x526 version of the phone.[​IMG]
Update it to latest version of EUI

Happy unbricking....



What if Flashing failed?
If you get an error like this, just put your phone into EDL mode again by pressing both volume buttons and power buttons (hear the USB unplug and plugged sound), then click the flash button again, choose "not to unzip" the rom file this time because it's already done.